Teaming up with AGAPE for World Food Day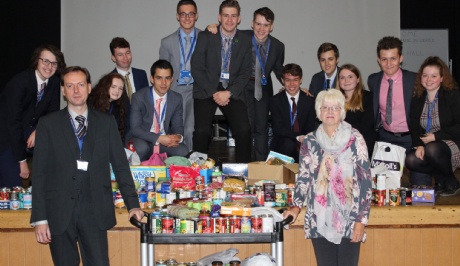 Students and staff were generous in their donations to our local food bank AGAPE
SGS Marketing and Promotions Team saw World Food Day as an opportunity to rally the troops and donate food to the AGAPE food bank at the Lighthouse Church.
'Building a Zero Hunger Generation'
On Tuesday October 16, millions of people around the world will gather at marathons, exhibitions, concerts and marches to observe World Food Day. Initiated by the Food and Agriculture Organisation of the United Nations (FAO) it is one of the most celebrated days of the UN calendar.
On a more personal level, World Food Day activities provide education to individuals on ways they can change simple daily habits and decisions to make a difference and understand the important global issues such as poverty, con􀃸ict and climate change that impact the world's food supply and distribution.
Over 150 countries take part by hosting many events to promote and celebrate World Food Day.