Senior Football Success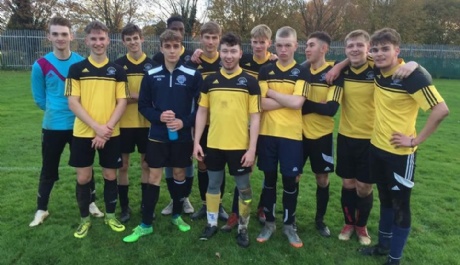 Senior Football victory against Boston Grammar School and Carres Grammar School 13 November 2019
SENIOR FOOTBALL: The senior 1st XI extended their unbeaten run with a last-minute 1-0 win over Boston Grammar School. The team demonstrated a solid performance with and without the ball and controlled large spells of the match. C. Compton converted the winner after a goal mouth scramble.
1st XI Squad: T. Shuster, P. Banhire, D. Mazhindu, M. Baxter, J. Ling, S. Irotumhe, M. Bailey, B. Baker, J. Holland, J. Clark, G. Thornley.
MOTM: S. Irotumhe
The 2nd XI extended their incredible winning streak to four games after a 3-1 win over Carres Grammar School. It was a brilliantly spirited performance all round, with two goals from R. Cave and one from C. Oko; his fourth goal in as many matches, securing the victory.
2nd XI Squad: O. Harrison, T. McManamon-Cookson, K. Horspole, E. Otis, D. Borkowski, E. Waring, R. Cave, A. Coates, C. Oko, B. Griffin, R. Oyedele, T. McKenna.
MOTM: D. Borkowski
lease enter some content for your news story here.