Sports Leaders deliver their first core PE lessons (Year 12)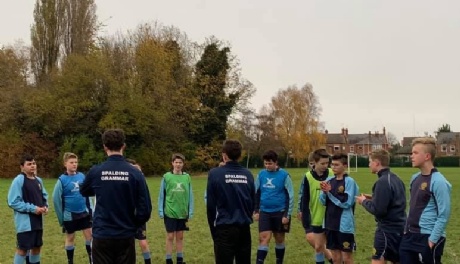 SPORTS LEADERS
This week saw our current Year 12 Sports Leaders deliver their first core PE lessons
SPORTS LEADERS: This week saw our current Year 12 Sports Leaders deliver their first core PE lessons to Years 7 and 9 students, leading basketball, rugby, football and table tennis activities.
The Sports Leaders are now in groups of three where they will deliver a full teaching block to their classes. Whilst doing this, they will rotate around three roles: the teacher, the teaching assistant and the observer. After each lesson, they critically reflect on their teaching in preparation for the next lesson.
The feedback from the Years 7 and 9 students has been great and they have enjoyed learning from the older students.