Year 9 and 11 Basketball Victory v Bourne Academy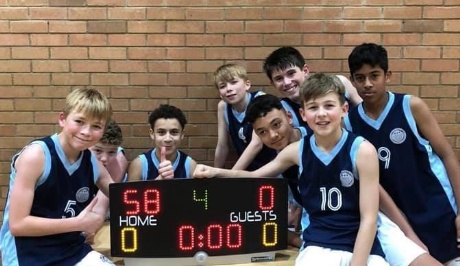 Successful evening for Year 9's and 11's Basketball against Bourne Academy. Year 9's secured a huge 58-0 win and Year 11's a 56-17 victory
BASKETBALL: This evening it was the turn of our Years 9 and 11 basketball teams to take on Bourne Academy. It was another successful night as two more home wins were gained.
The Year 9 team were dominant throughout as they demonstrated pleasing lay-ups and utilised some of their new attacking approaches to secure a huge 58-0 win.
Tonight's squad: J. Blackman, H. Blackman, H. West, D. Prince, J. Oldham, J. Brooks, Y. Nazan & H. Biehler-Birch.
MVP: J. Oldham - on his SGS debut!
The Year 11 team were also impressive across their match as they secured rebounds, in addition to producing excellent lay-ups and three pointers to gain a 56-17 victory.
Tonight's squad: D. Slykovicius, H. Walsh, A. Tointon, M. Gomba, M. Peach, A. Day & K. Austin.
MVP: A. Tointon.