Senior Football 1st X1 Victory v Carre's Grammar School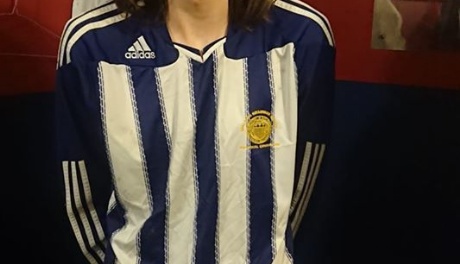 The 1st XI hosted Carre's Grammar School today in a league fixture. L Hood scores after being at SGS for six years!!
SENIOR FOOTBALL: The 1st XI hosted Carre's Grammar School in a league fixture this week. Despite a number of absences, a strong team was fielded and the boys controlled the first half. However, some outstanding interchanges were unfortunately followed by a number of wasteful finishes, leaving the half-time margin at just 2-0 (goals from J. Elston and J. Clark).

SGS started the second half sluggishly, allowing Carre's to draw level. However, SGS soon continued to play the quality football seen in the first half, and converted three goals through J. Ling, B. Baker and L. Hood - his first goal for school in his 6 years of matches!

Today's squad: T. Shuster, B. Baker, D. Mazhindu, M. Baxter, J. Ling, L. Hood, H. Wirkowski, G. Thornley, M. Bailey, J. Clark, J. Elston, C. Compton, A. Coates & J. Holland.

MOTM: L. Hood - not just for breaking his six year SGS goal drought!