Interhouse Bake Off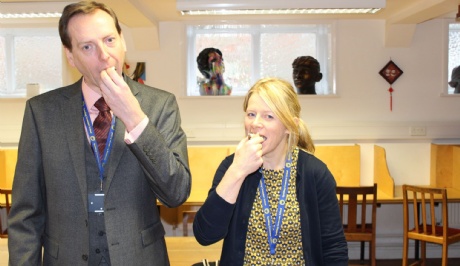 Wykeham are announced the winners!
Students baked off against each other in an Inter House competition this week. The standard of entries was extremely high. Heads of House and House Captains chose the winning entries to go into the final round, judged by Mr Wilkinson (Paul Hollywood) who clearly has a sweet tooth and Mrs Wild (Mary Berry)! The entries were then sold for charity.
Wykeham – 1st place -Elliot Dunbar
Johnson – 2nd-Ben Rees
Gamlyn – 3rd -Emma Barrett
Hobson – 4th -Oliver Baker
Well done Wykeham and all competitors.