History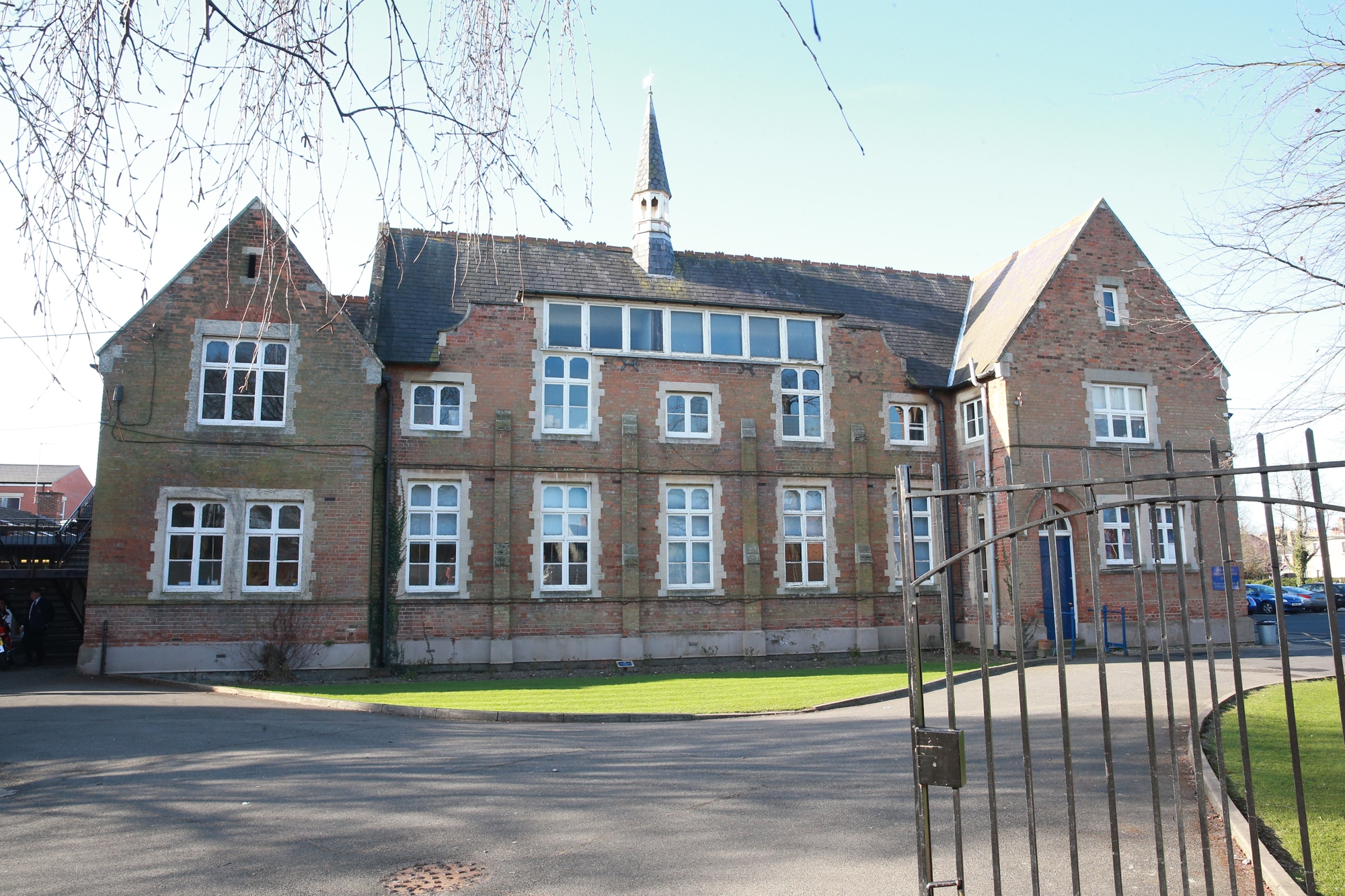 You can blame it on Henry VIII. Before his dissolution of the monasteries, the youth of Spalding received their education from the local priory, but with no royal funds forthcoming to provide a replacement, it fell to "charitably disposed persons" in the community to establish a school.
Following the example of John Harrox in Moulton in 1562, John Blanche and John Gamlyn left land in Spalding, and Gamlyn also procured "letters patent" from Queen Elizabeth I to establish the Queen Elizabeth Royal Free Grammar School of Spalding in 1588. There was, however, no building, so the school began in the upper floor (now demolished) of the St Thomas's Chapel in the Parish Church, and remained there for nearly 300 years.
Those years were not free from adversity. There were several lawsuits and legal actions, one of which led to a resourceful governor securing further "letters patent" to support the school, this time from Charles II.
One distinguished Master, Richard Bentley, allegedly made off with valuable books and manuscripts, and towards the end of the 18th century, the number of pupils dwindled to one – outnumbered by the two teaching staff, Master and Usher.
But in the 19th century, the school revived under Dr Walter Johnson, father of the two Misses Johnson who founded the hospital, and in 1881 transferred to its present site. This was largely thanks to Canon Edward Moore who certainly had vision for the school but was also fed up with the pupils' exuberant behaviour in the churchyard.
From then on the school grew apace. Girls were admitted in 1908, but left in 1921 with the opening of Spalding High School. The number of boys had by then increased to 140 and new buildings were needed. Major building programmes in 1927 and 1939 (to coincide with the influx of numbers due to the closing of Moulton Grammar School) were followed by further expansion in the every decade of the 20th century after the 1950s.
Development has continued since the turn of new millennium. In 2006, six new English classrooms, two ICT suites, a drama studio and a new school library were added, allowing for conversion of the old library into classrooms for use by the history and politics department. In 2009, the Business Centre, housing classrooms, a boardroom and a lecture theatre, was built. Most recently, in 2011, a new building encompassing a Sixth Form Centre, food technology room, atrium and staff room, as well as an extension to the facilities for teaching geography.
The school continues to grow, now with approximately 1000 students, but does so proud of its long heritage. In 1988, to celebrate its quatercentenary, a commemorative window was dedicated in the Parish Church, where the school had its home for nearly 300 years.