Homework
The Purpose of Homework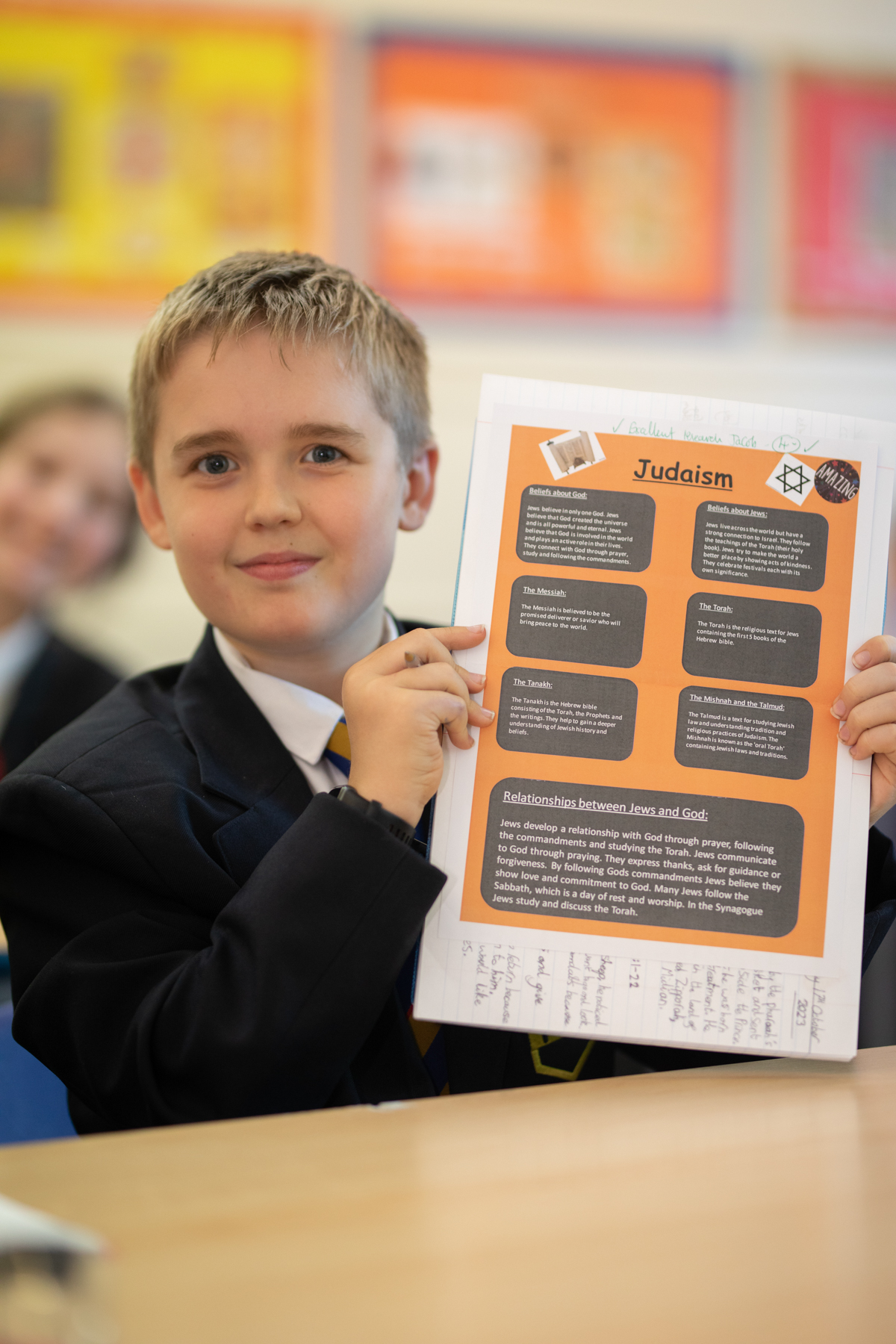 Extensive educational research proves that the setting and completion of high quality homework links to increased outcomes for students in all years. The school firmly believes homework forms an essential part of a continuous learning process which develops fundamental skills of independence, prioritisation, time management and discipline. Therefore, like all other aspects of the school, we have the very highest expectations with regard to the setting and completion of homework.
Principles of Homework
To have maximal impact, homework must be:
Homework should complement classroom learning, not just complete it.
Responsibilities and Expectations
In order to maximise the impact of homework it is essential that all four major stakeholders (students, teachers, form tutors and parents) work collaboratively and adhere to their respective responsibilities.
For students, these are to ensure homework is recorded and completed to at least the expected standard by the deadline set, as well as building positive routines during which homework is completed. Parents should support their child in completing homework by creating a suitable environment at home, and to show a genuine interest in what they are doing (but do not do it for them). Both students and parents can communicate with teachers if difficulties are faced completing homework tasks.
Full details of stakeholder expectations can be found in the full policy on the school website.
Homework Rewards and Sanctions
For homework (prep or assessed homework) submitted above the expected standard, students could receive an array of rewards, including verbal praise, parental contact, work displayed, presentation in assemblies. A positive Go4Schools point will be awarded.
For homework submitted below the expected standard (or submitted late), a ladder of six levels of homework sanction is in place to reinforce the homework principles and support students. For each subsequent piece of homework students fail to submit (in the same subject), students move up to the next level. Each of these is recorded on Go4Schools:
Level 1 = verbal warning
Level 2 = teacher detention (c 15 mins)
Level 3 = department detention (c 30 mins)
Level 4 = school detention (60 mins) and Head of Subject Homework Report
Level 5 = school detention (60 mins) and Senior Leadership Team Report
Level 6 = school detention (60 mins) and Headmaster's Review
Homework levels are re-set at the end of two terms (after Christmas and Easter holidays) to help students begin a 'clean slate' and focus on positive homework completion.
Homework Timescales and Deadlines
The school operates a time-allocation homework model, which weights homework quantity to the number of timetabled lessons to reflect the relative demands of each subject. For example, core subjects (English, Maths and Science) have more timetabled time and therefore more homework time assigned. The model ensures that the total amount of homework students receive increases throughout their academic journey to reflect the development of their independent study skills and prepare them for further education or work. Time allocations can be found in the full homework policy on the school website.
Each subject has a recommended homework completion time and departments/teachers will use discretion to set CAT/AH/Prep tasks. The school's homework model does not follow a rigid timetable, which enables departments the flexibility to set homework the best support learning. The model ensures each student receives their total allocation per cycle, but not necessarily every lesson. This may create periods of high or low homework quantity for students which will challenge their skills of time management and prioritisation (to be supported by parents and staff where appropriate).
The Nature of Homework
Homework is an integral part of our assessment model, which contains three types of assessment: Common Assessment Tasks (CATs), Assessed Homework (AH), and Prep (preparation for the lesson ahead). It is essential that when homework is set, it is clear which type of assessment the work is and students record this in their planner.
An outline of each assessment type and suitable homework guidelines are given below
Common Assessment Tasks (CATs)

Assessed Homework
(AH)

Preparation
(Prep)

Description and purpose

Formal assessments set periodically, e.g. once or twice per half term, usually carried out in lesson time in controlled conditions.

CATs homework usually entail preparation for a upcoming formal assessment in class or work on an element of a final CAT assessment (depending on subject).

The value of this work is to assess and give regular feedback on progress on smaller elements of a course than a CAT.

The skills and content covered in AH will ultimately overtime be assessed through a CAT with achievement reported home at grading points

Time spent preparing for the next lesson. This will normally, but not necessarily involve lower level skills, for example the acquisition of knowledge through note taking tasks, meaning that time with teachers in class can be spent tackling more challenging higher level skills, e.g. analysis of meaning.

Prep may also be consolidating content from previous lesson(s) which again allows following lessons to proceed at a more rapid pace.

Examples

Revision for a test/exam through preparation of flash cards, memory games etc.
Presentation preparation
Essay planning
Speech/debate rehearsal

Completion of exam style questions
Essay planning/writing
Worksheet completion
Poster creation
Sketch/diagram/design drawing

Find out the meaning of a key term and define in your own words
Watch a film clip and record notes as a mind map
Write one side of an argument for a debate
Learn vocabulary for a mini-test
Produce a sequence of diagrams to explain steps for an experiment