Post 18
At 18 the choices you make will be affected by many things like your financial situation, interests, your attitude to study, your qualifications, the job market. Another factor is the job or career you have in mind, now is a good time to really think about what you are interested in, what sort of opportunities they offer and what qualifications they are looking for.
https://www.careerpilot.org.uk/information/your-choices-at-18
From Y9 students start to work with LincHigher who are part of the Office for Students Uni Connect Project. They organise workshops and assemblies in school to highlight the benefits of Higher Education. Some more information can be found on the websites below.
For Parents / carers - https://www.thefuturefocus.co.uk/parents-carers/
For Students - https://www.officeforstudents.org.uk/
A to Z of jobs -
Find job descriptions and information on entry routes for specific jobs with A-Z of jobs If you have ever thought or currently are thinking about going to University, please look at the following links below which can provide valuable information and support.

​
University
If you are considering attending University after school, UCAS is the website used to apply. Follow this link for more information on how and when to apply: Applying to University - learn about everything involved (ucas.com)
You can also use Unifrog to find out more about universities across the world. Search by subject, chosen career path or individual university.
Gap Year Information
If you are considering a gap year after Sixth Form, consider browsing Omio's Gap Year Guide, which includes information on:
The benefits of taking a gap year
How to organize a year abroad step by step (e.g., accommodation, transportation, entry requirements & travel restrictions)
Itinerary suggestions and tips for traveling in Europe on a budget
Volunteering in Europe (10 suggestions)
How to successfully find and apply for an internship in Europe.
https://www.omio.com/travel/gap-year
Apprenticeships
Apprenticeships are for students 16+ they combine practical training in a job with study, in an apprenticeship you will gain job specific skills whilst studying towards a qualification. You will receive a wage and get holiday pay, apprenticeships usually take between 1-5 years to complete.
Apprenticeships can be an alternative to traditional university study, get an overview of choices at 18 that combine earning and learning, including apprenticeships of different levels, sponsored degrees and similar programmes.
https://targetcareers.co.uk/careers-advice/work-v-uni/20-what-are-school-leaver-programmes-apprenticeships-and-sponsored-degrees
Choosing between work and university get help weighing up whether traditional university study or taking an apprenticeship, sponsored degree or similar would be the best choice for you.
Useful websites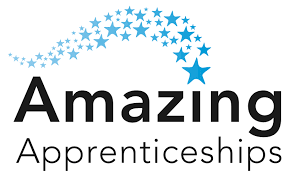 ​
https://targetcareers.co.uk/careers-advice/work-v-uni
https://amazingapprenticeships.com/apprenticeships/
http://www.findapprenticeship.service.gov.uk/