Results Days 2020
Information for Results Days GCSE and A Level 2020
School is open for those students who need to come in for support.
Results Days 2020
Results days – what is going to happen this year?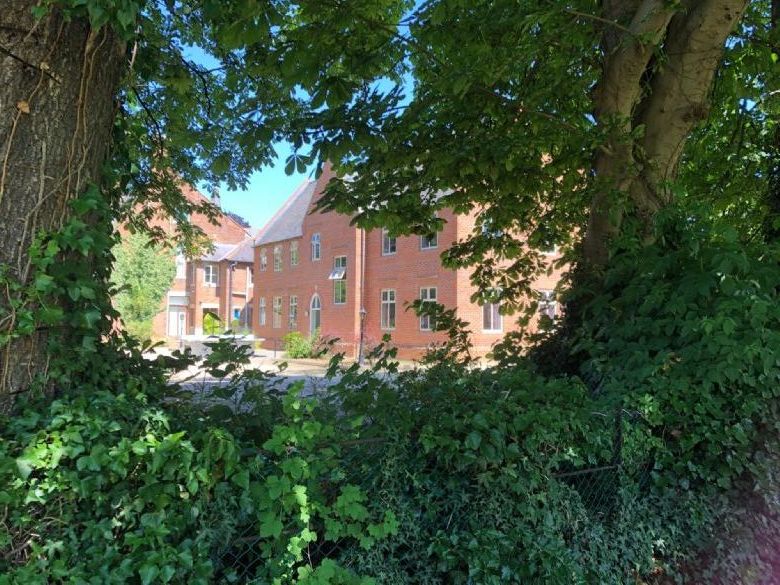 Key dates
A Level Results Day – Thursday 13 August
GCSE Results Day – Thursday 20 August
The Covid19 pandemic means we need to approach how we do things a little differently for this August's results days. We have considered options carefully, as well as discussed them with other local schools, to ensure we can run a safe and supportive results day. The key message is that school is open for those students who need to come in for support.
The arrangements outlined below ensure we can operate in a Covid secure way, protecting both students and school staff, but also ensure that support for students who require it is accessible.
Results will be available for students to view on Go4Schools (listed as 'Actuals') from 08.00 am on both the A Level and GCSE days. A statement of results will also be emailed to students' school accounts
In addition, students will receive a personalised guidance email giving details of what they should do next, including details regarding enrolment to the Sixth Form for students in Year 11.
Who may need to come into school?
The guidance email sent to students will indicate whether they should come into school or not; however, school will be open for students to come in for support should they need to. Please do not come into school unless it is necessary.
The table below gives some examples of when students may come into school:
| | |
| --- | --- |
| Year 11 students | Year 13 students |
| A student who has missed the required grades to join the Sixth Form or a particular sixth form subject and needs to discuss options | A student who is 'unplaced' by UCAS and needs helps with what to do next |
| A student who had originally planned to leave SGS, but now wants to join the Sixth Form | A student who wants to discuss clearing options |
On-site Covid19 arrangements for students needing support on results days
Times:
A Level Results Day: 08.00 am-12.00 noon
GCSE Results Day: 09.00 am-12.00 noon
Students should enter the site by the Haverfield Road gate and, if it is necessary to wait, join socially distanced queueing in the playground. Please bring an umbrella if it is raining!
Staff will be available in the Sports Hall
Students should exit the Sports Hall on to the field and leave the school site via the St.Thomas's Road gate
Parents and carers are asked to not come on site if at all possible, to reduce the overall number of people
We will follow all government guidelines on social distancing applicable at the time
All other areas of the school site will not be accessible
Sixth Form Enrolment
Internal (SGS) students: Please follow the instructions on your results day email. Most students will need to enrol via the online form, accessible HERE (link to be added). If you need to come into school for support, you will be able to enrol in person.
External students (those joining us from another school): Please come into school on results day between 09.00-12.00, using the Haverfield Road entrance. Bring a copy of your results, electronic or paper, with you.
How have student grades been produced this year?
This section includes details on how student grades have been generated this year and the process that students should follow to request access to centre assessed grades (CAGs).
A video guide produced by Ofqual explaining the process can be accessed below (A video link will be added)
The awarding process this year is based on grades generated by teachers in school and the application of a statistical model to this data by Ofqual.
SGS teachers used a broad picture of data held on students to generate first stage, data-driven 'Indicative' CAGs. Data used included assessments completed over the course, for example CATs and Trial Exams. Generating this 'Indicative' CAG as a starting point against which quality assurance processes could reference, reduced the risk of unconscious bias.
From this first stage 'Indicative' CAG, teacher professional judgement was applied to determine the final CAGs that were submitted to the exam boards. Teachers were asked to predict what grade a student would most likely have achieved had they sat the exams in the summer.
All CAGs went through a rigorous internal quality assurance process and are not the sole responsibility of any individual teacher.
Once the QA process had been completed, Mr Wilkinson as Head of Centre, was required to sign-off on the process and state that grades were as free from bias as possible.
The school provided the exam boards with CAGs and student ranking within each grade, i.e. the strongest grade A was ranked 1, the next strongest A, 2 and so on.
Exam boards have applied a standardisation model to all CAGs submitted by all centres. This is statistical and ensures that grades awarded this year are consistent with those awarded to other cohorts in other years. This is the fairest possible approach available under extreme circumstances. It means that grades awarded this year are as valid as in any other year.
What can a student do if they are unhappy with their grades?
As a school we have done everything we can to give our best estimate for how students would have performed in the summer. Teachers know their students well and multiple levels of quality assurance have taken place in generating CAGs. The standardisation process applied by Ofqual to produce final student grades is statistical and may not reflect the CAGs submitted by our school.
Dissatisfaction with the grades issued by exam boards does not constitute grounds for appeal; however, the school can check for any technical errors in the submission of CAGs if requested by students. Students can request CAG information from the school, by following the process set out below. Further information on the appeals' process will be added to the website as this is made available by the exam boards.
The autumn exam series is available to any students who wish to sit exams that they were not able to sit in summer 2020.
Centre Assessed Grades (CAGs) requests
If a student is unhappy with their final grades, they are entitled to request their CAGs. A request form can be accessed by clicking HERE. These will be provided within 5 working days.
Unfortunately, it will not be possible to discuss CAGs on results days.
Autumn 2020 Exam Series
The Joint Council for Qualifications (JCQ) have announced the key dates for the Autumn 2020 exam series. The timetable will run as follows:
GCE A-Level examinations start on Monday 5 October and finish on Friday 23 October
GCSE examinations start on Monday 2 November and finish on Monday 23 November.
The deadlines for entry are:
GCE A-Level – 2 September
GCSE (except English Language and Mathematics) – 16 September
GCSE (English Language and Mathematics) – 30 September
Exam timetables and entry fees will be added to this page as soon as they are available.
Details of how to enter will be published here soon.