Latest School News
Published 10/03/20
REGISTRATION IS NOW OPEN FOR THE 11+ TESTS FOR YEAR 7 ENTRY IN SEPTEMBER 2023. THE REGISTRATION FORM IS AVAILABLE BY CLICKING HERE
Unfortunately we have had to cancel Sixth Form Taster Day. Please keep watch on the Sixth Form Page, for news on future events.
Go to our News and Events page for the latest news.
SIXTH FORM OPEN EVENING FOR SEPTEMBER 2022 ENTRY.
Visit the Sixth Form Open Evening page at www.spaldinggrammar.lincs.sch.uk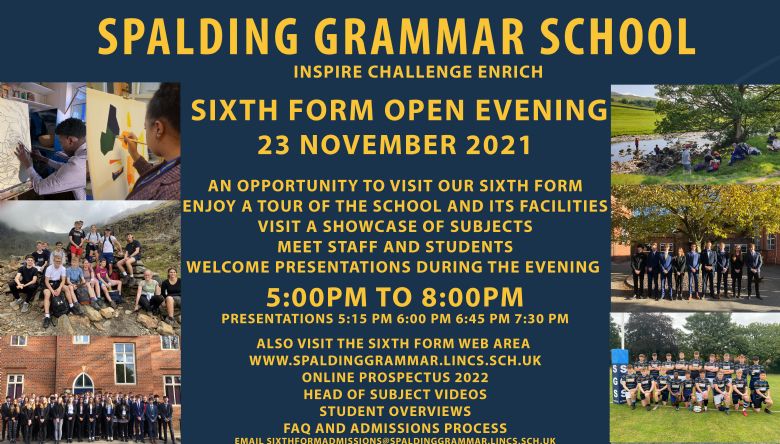 sixthformadmissions@spaldinggrammar.lincs.sch.uk
At GCSE 46% of all grades at 7 or above. We have had a very high take-up of Sixth Form places as our popularity as a post-16 provider continues to grow.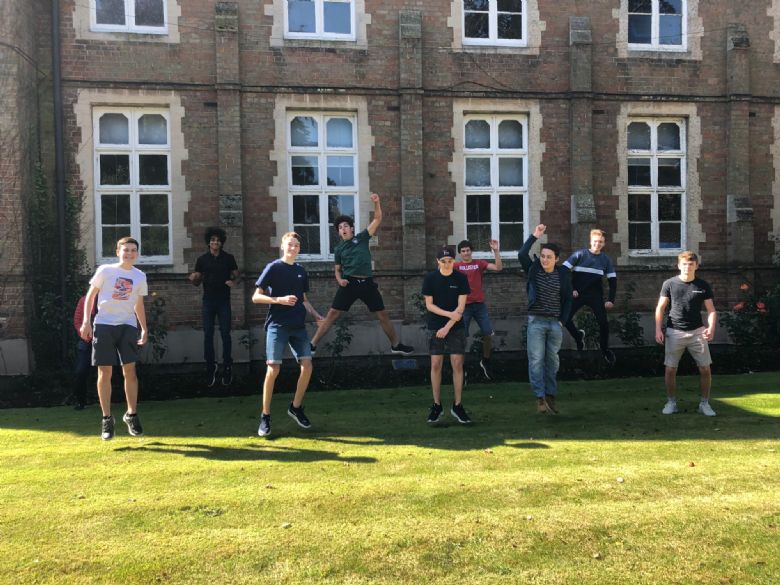 Read More