Virtual Sports Presentation Goes Live!
Join us for Sports Celebration Evening 2020
Usually at this time of the year, we would be hosting our annual Sports Celebration Evening, where we would review the school sporting year, award Sports Colours and present our sport specific awards. Since September, until the lockdown, the students at Spalding Grammar School continued to show exceptional levels of commitment and dedication to school sport. Spalding Grammar School and the PE department wanted to celebrate and recognise these sporting achievements and whilst it is no replacement for a 'live' event, we hope you will enjoy celebrating sport at School with this virtual video.
Tonight's Virtual Sports Celebration is going to be held on Stream, via a the link sent, at 7pm.
Due to access and permission restrictions, you can access the video through your son's or daughter's school email account. Your son or daughter will need to be signed in on their school account to access the video. The video has also been made available on YouTube, which is available after the event.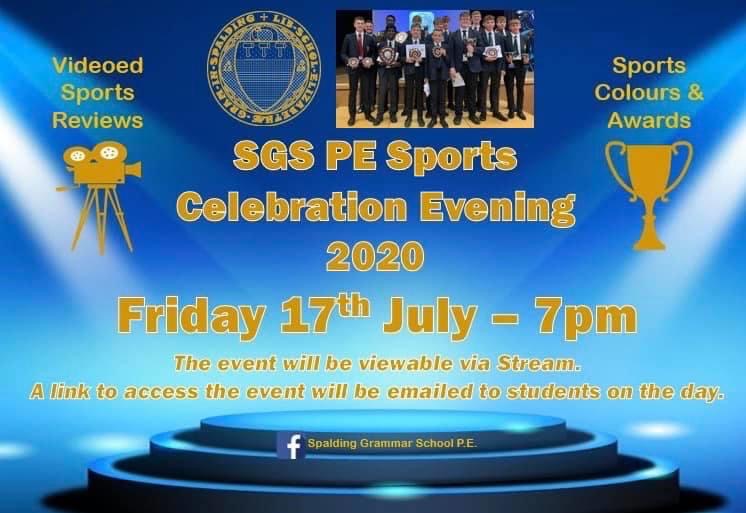 The link will go live at 7pm tonight where you will find out who has been awarded colours and who are our sportspersons of the year.
We hope you will join the PE Department in congratulating all the Spalding Grammar Students this year, for taking part in a wide range of sporting teams and activities. We are extremely proud of all our students and would also like to thank parents too, for their continued support of the school's PE Department.
Kind regards
The PE Department
Spalding Grammar School