Land's End to John o' Groats SGS Challenge 2020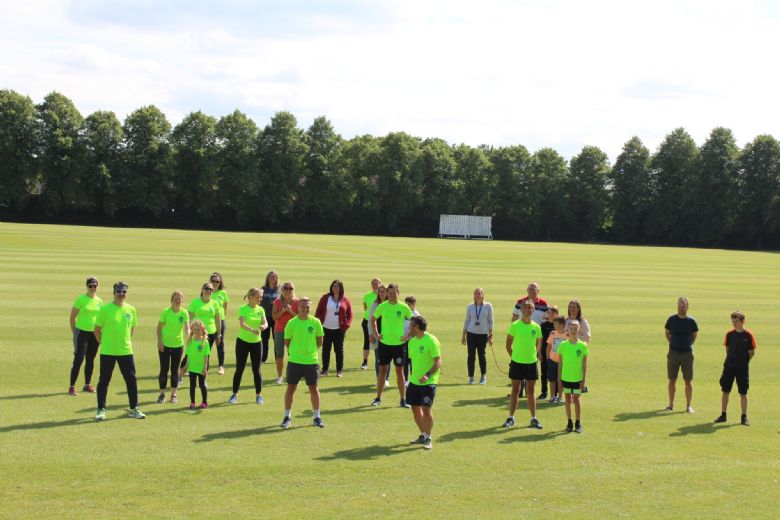 The Land's End Challenge was all about SGS community spirit. It wasn't a competition and it didn't matter how far we walked, ran or cycled. It was the taking part that mattered.
We are delighted to announce that we have raised almost £4,000, which will be divided between local NHS funded charities and to the PFA for much needed items for the School. It is worth noting, every student will benefit from the amount raised
It is not too late to make a donation on our JustGiving page. It would be an amazing achievement if we did raise £4,000!
https://www.justgiving.com/crowdfunding/spaldinggrammarschool
Overall 117 participants completed 14,324.76 miles, including staff, students and parents, which we think is incredible!
It was great to hear of all the activities taking place during challenge. We heard how Jack Bowser ran 24 miles in 24 miles and invited friends and family to run a socially distanced mile. Jacob Cox challenged himself to running 60k during the challenge. Finn Warren and Noah Freeman are just two of the many students that regularly clocked up the miles during the challenge.
All participants will be invited to share their stories when we return to School and we will make a display from all the photographs that have been kindly shared.
Some of the staff decided to really challenge themselves too, being out in all weathers during June. Mr Endersbee, Mr Morgan and Mr Crane represented the PE department and were regularly improving their distances and pace. Mr Endersbee, Mr Crane, Mrs Lamb, Mrs Ingram and Mrs Wild all ran the distance of a Half Marathon at least once. Mrs Wild decided to run 24miles in less than 24 hours, in two blocks, inviting Mrs Ingram to run a socially distanced 8 miles with her, which then turned out to be 15! This included taking a wrong turn into a cabbage field, in head wind and the pouring rain!
Mrs Johnson and the SGS girls were fantastic, walking and cycling their way throughout. The English, Maths and Music department were also well supported in the challenge, namely Dr Atherton, Mr Cave, Miss Barratt, Mrs Davison, Mrs Donnelly and Mrs Howman taking part in the SGS runners group. Every member of SLT added miles towards the challenge, including Mr Wilkinson cycling miles towards our final target.
The SGS runners along with the SGS girls, are still continuing with their improved exercise habits formed during the challenge.
A socially distanced final walk and run, took place on our Memorial and West Field on Tuesday 30 June, to mark the end of the Challenge, also attended by Mr Wilkinson, Mr Faulkner (Chair of Governors) and Julie Walton (PFA Chair). It was fantastic to see such great SGS team spirit!
There are many staff and students that are continuing to run, walk and cycle regularly, which is fantastic news!
We would like to thank everyone who taken part, sponsored, or made pledges on our 'JustGiving page'. We will announce final totals and name the NHS charities we donate to.
https://www.justgiving.com/crowdfunding/spaldinggrammarschool
Thank you from Spalding Grammar School