Post 16
Post 16
At 16 it's a good time to start exploring your options looking at information about careers, jobs and courses, and think about these three questions.
Where am I now?
Where do I want to get to?
How will I get there?
https://www.careerpilot.org.uk/information/your-choices-at-16
Information regarding our Sixth Form can be found here: Spalding Grammar - Sixth Form
Apprenticeships
Apprenticeships are for students 16+ they combine practical training in a job with study, in an apprenticeship you will gain job specific skills whilst studying towards a qualification. You will receive a wage and get holiday pay, apprenticeships usually take between 1-5 years to complete.
Apprenticeships can be an alternative to traditional university study, get an overview of choices at 18 that combine earning and learning, including apprenticeships of different levels, sponsored degrees and similar programmes.
https://targetcareers.co.uk/careers-advice/work-v-uni/20-what-are-school-leaver-programmes-apprenticeships-and-sponsored-degrees
Choosing between work and university get help weighing up whether traditional university study or taking an apprenticeship, sponsored degree or similar would be the best choice for you.
Useful websites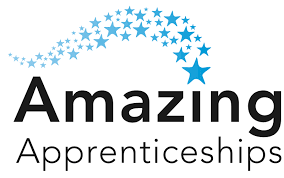 https://targetcareers.co.uk/careers-advice/work-v-uni
https://amazingapprenticeships.com/apprenticeships/
http://www.findapprenticeship.service.gov.uk/
Further Education
Sixth forms will feel a lot like school whereas colleges offer a more independent environment and you will need to take more responsibility for your learning.
Sixth form colleges are something in between.
Go to open days to help you work out what suits you best.
Sixth forms tend to offer A Levels and some also offer BTECs/ T Levels.
Colleges offer these qualifications and others too, including technical qualifications, NVQs and diplomas.
TIP: Know the level of the qualifications you are doing. GCSEs are level 2; A Levels are level 3; BTECs are mostly Level 2 or 3. Other qualifications at colleges vary from levels 1 - 8 so check carefully. Level 4 and above is higher education; undergraduate degrees are level 6.
You can normally apply to as many colleges and sixth form as you like. Unless you are staying at your school's own sixth form you will often need to write a personal statement for each college outlining why you want to study your chosen courses. You may have to do an interview as well.
On Unifrog, if you click on the 'college / sixth form' tool, scroll through the information and click 'next', you can enter a number of different subjects and areas that you are interested in studying further. You can then put in a relevant postcode (the one for this school is PE11 2XH) and look at all of the available courses within a chosen radius. This might help to narrow down the open days for you to look at attending. You can also find more information on our school website in the Sixth Form section.