Sixth Form Virtual Open Evening
Coming soon...
Sixth Form Virtual Open Evening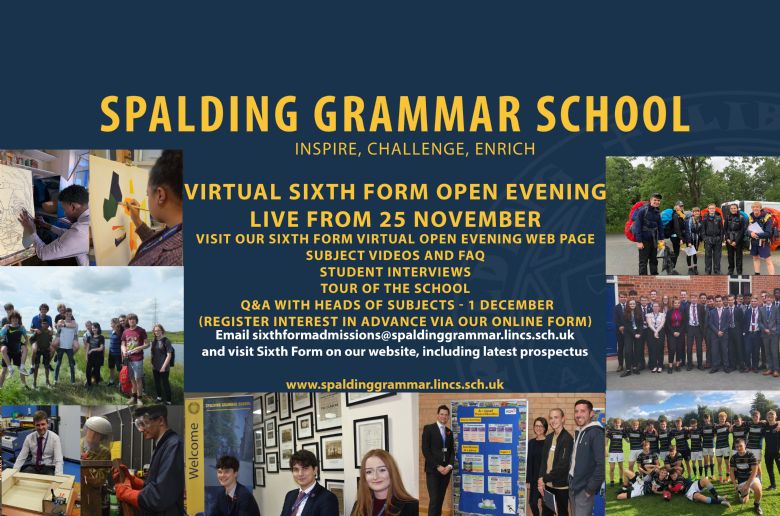 We would like to invite you to Spalding Grammar School Sixth Form Virtual Open Evening!
During the next week we will be launching our new Virtual Open Evening to all Year 11 prospective students. We will be sharing video links from our Heads of Subject. You will also have the opportunity to hear more about SGS from our students.
You are invited to join a virtual meeting on 1 December 2020, with our Heads of Subject and ask any questions you may have. Please click on the link to complete the form in advance.
Keep monitoring this page for further updates and in the meantime, please visit our Sixth Form page by clicking on the link here
We look forward to meeting you soon!
email: sixthformadmissions@spaldinggrammar.lincs.sch.uk
WHY CHOOSE SGS SIXTH FORM
INSPIRE-CHALLENGE-ENRICH
Come and join us, be Inspired, be Challenged, be Enriched.
For more than 400 years, Spalding Grammar School has served the young people of our local community. Today, it continues to be a thriving and successful grammar school equipping sixth formers with the knowledge and skills needed to succeed in careers of distinction and influence.
You will find:
Highly qualified and experienced professionals who are committed to providing excellent teaching and inspire you with their passion for their subject
An extensive range of A Levels in addition to the Enrichment subjects, the freedom to challenge yourself with a variety of pathways and an exceptionally wide array of subject combinations
Opportunity to develop Impressive leadership skills through the Prefecture, and superb interpersonal skills and confidence through trips and visits, the DoE Award, the Gainsborough Award and NCS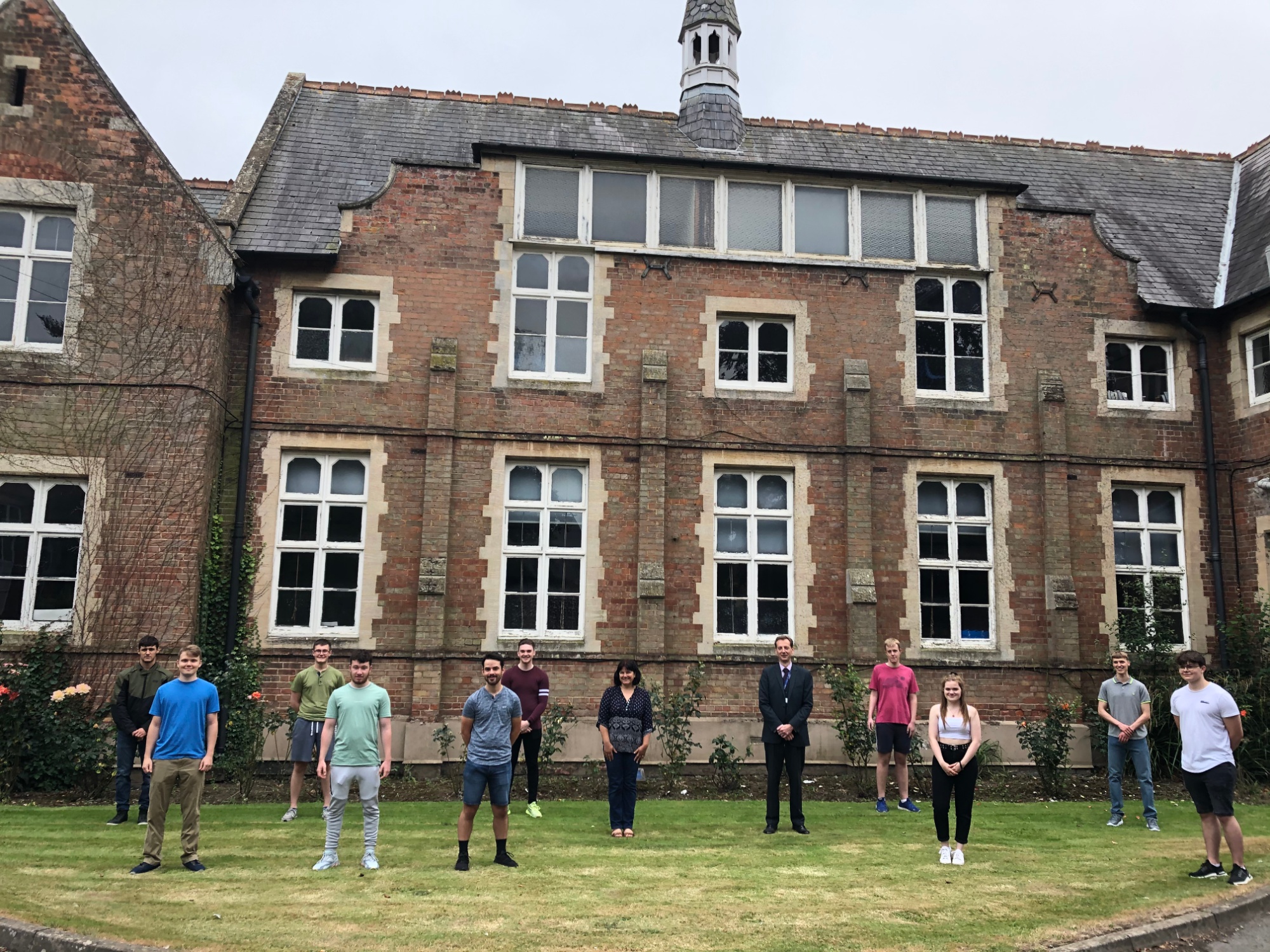 GREAT RESULTS
Our students consistently achieve outstanding sets of results, combined with all the additional skills they will have gained from our Enrichment Subjects
We have an exceptional success rate when it comes to getting students into their chosen universities
With our own coffee lounge, Sixth Form Study Centre, Library, gym and dedicated subject facilities, you can be sure that you will have all the resources you need to help you excel in your studies.
GREAT PASTORAL SUPPORT
The welfare of our students is our highest priority, and we aim to provide individual pastoral care that encourages independence, resilience and self-belief
A team of dedicated tutors provide tailored support and regular mentoring for all Sixth Form students
A planned Enhancement Programme in assemblies and Form Time helps our students developing strong study skills and strategies for independent learning, bridging the gap between GCSEs and life beyond school.
PROGRESSION TO NEXT STEPS
Students leave our Sixth Form with a plan for their future, be that a place at university, a job or an apprenticeship.
Whatever the preference, each student receives individual advice and guidance to help them make the correct decision for their next steps
We have a very high success rate of placing our students on the most competitive university courses, including heavily oversubscribed degree courses such as Veterinary Science or Medicine and at the most prestigious universities, including Oxford and Cambridge.