Michael Morris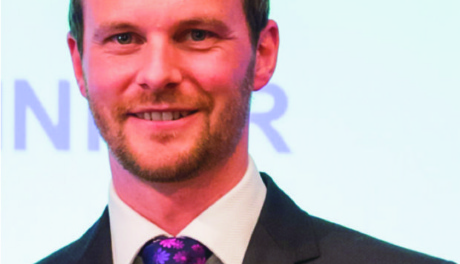 Former 1st XI captain for cricket and hockey recognised for achievements as complementary therapist
Michael's seven-year spell at Spalding Grammar included being 1st XI Captain for both hockey and cricket teams and Lincolnshire county honours from U12 through to Full senior hockey teams and U15s cricket.
After leaving school, Michael completed a range of sports massage and associated qualifications. He worked for Leicestershire County Cricket Club and for three years with the England Cricket Team for home Test matches and the 1999 World Cup.
Michael completed a BSc (hons) through the Open University, and PGCE (post 16) through New College Stamford, and an MSc by Research from the University of Warwick.
He taught and lectured across the UK for eight years, teaching at undergraduate and postgraduate level in the Bowen Technique and was a main contributor in the world's largest clinical research study into the effects of the complementary therapy. Michael was also awarded the national and industry-recognised Complementary Therapist of the Year in 2016.
He has continued to build his clinical work and is the founder and chair of trustees of Tonic Health, a health and wellbeing charity based in Spalding. Alongside his busy clinic work, the charity runs dementia and mental health groups and a range of other projects and activities for the people of Spalding and South Holland.