Alex Sharp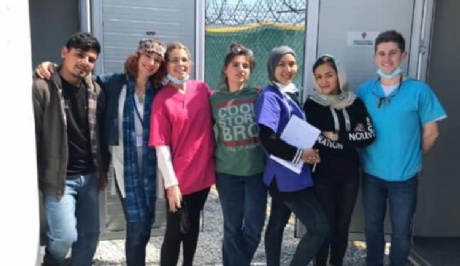 'Sobering and grounding' volunteer dental work in refugee camp in Greece
Alex (on right in photo) is a qualified dentist and fundraised to be able to spend a week volunteering in Greece with Global Aid Network.
He worked in a dental clinic in refugee camp and found it very traumatic with killings, rapes and rivers of human waste.
He had to have people holding down children so he could remove teeth as they were unable to anaesthetise them and was restricted to just one injection into the gums instead of the two administered here. His first patient was a man from Uganda who had to have seven teeth removed.
The camp should have held 3,000 people and there were over 6,500 there.
Alex said: "The experience was sobering and grounding. The work was difficult due to language barriers and comprised mainly of removing very decayed teeth in children and adults.
"Most of the normal rules and regulations do not apply so it feels uncomfortable working in such a different way."