Stephen Lane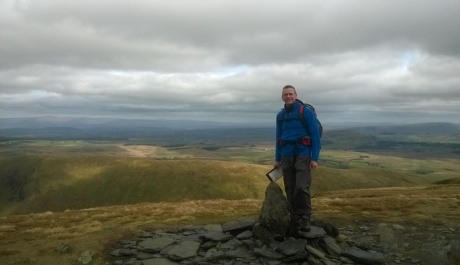 Returned to Spalding Grammar after 16 years and spent two decades as Head of Geography
After leaving Spalding Grammar in 1981, I studied for a BSc in geography at Nottingham University. I decided to stay on at Nottingham to do my PGCE.
My teaching career began in 1985 at Dr Challoner's Grammar School in Amersham. I spent two wonderful years at this very successful boys' school.
A chance then opened up at Haberdashers' Aske's boys' school in Borehamwood. Whilst there I was one of a team of six geography teachers and I was heavily involved in school sport, particularly rugby and athletics. I became Assistant Exams Officer and also helped out in the mountaineering club, ski trips, music and drama. I was actually stage manager for a play starring a young Matt Lucas. The facilities at this independent school were fantastic, and the boys were incredibly bright and motivated. I spent ten years there and I do remember that they topped the national school A level league table in my final year.
I was in no rush to become a head of subject but when the opportunity presented itself to return to Spalding Grammar in 1997, I took the decision to come back to my roots. It was interesting working alongside some of my former teachers and working with Phil Hudson was a key factor in my return. Twenty years as Head of Geography gave me so many brilliant memories. The field trips were always highlights and I enjoyed accompanying other departments on their trips, for example the history department's trip to the battlefields.
I enjoyed involvement in a number of enrichment activities: rugby, music, DofE expeditions, ski trips and the expeditions to Vietnam and Cambodia, Ecuador and the Himalayas. I spent seven years as Assessment Coordinator which gave me the chance to be part of the school's extended SLT, with responsibility for managing data in the school.
After 32 years of teaching I decided to move into an administrative role, organising cover and supporting both exams and data. Then earlier this year the opportunity arose to take on a part time role at Ermysted's Grammar School in Skipton, assisting with exams and data. This gave me the chance to move up to beautiful North Yorkshire. I have recently extended my role at the school by becoming the DofE coordinator.