Latest School News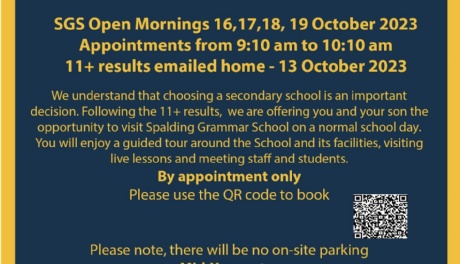 Year 6 Open Mornings
We look forward to welcoming Year 6s and parents on 16,17,18 and 19 October 2023. The opportunity to visit the school on a usual working day and ask any questions you may have.
Please use the QR code below to book an appointment, or access the booking form via the following link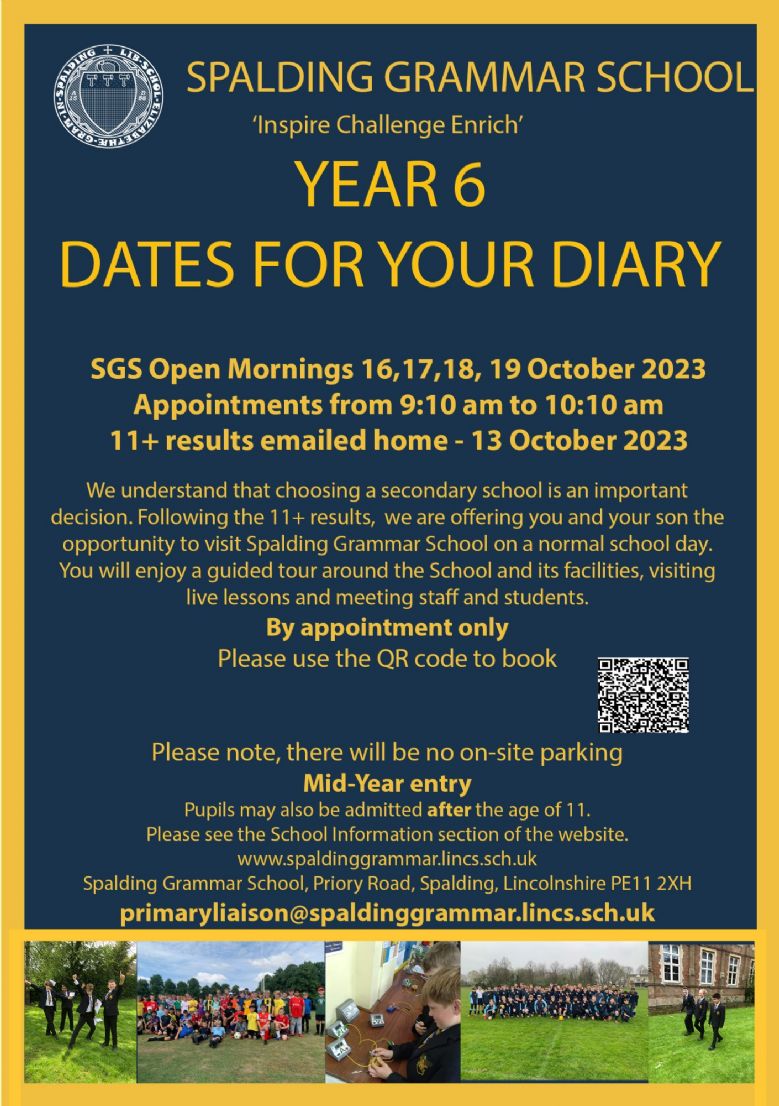 LATEST RESULTS
GCSE
Spalding Grammar School pupils celebrate 'brilliant year' (spaldingtoday.co.uk)
A LEVELS
For a cohort that didn't experience GCSE examinations and also weren't given the additional preparation help for A Levels that last year's cohort were given, there have been a great many pleasing performances by students this year. There has been a positive feeling in school today, as nearly everyone secured what they needed to be able to go on to their next stage, including students going off to Cambridge and other prestigious Russell Group universities. I am grateful for the hard work of the staff in helping to bring about those successes.
Mr Wilkinson
Headmaster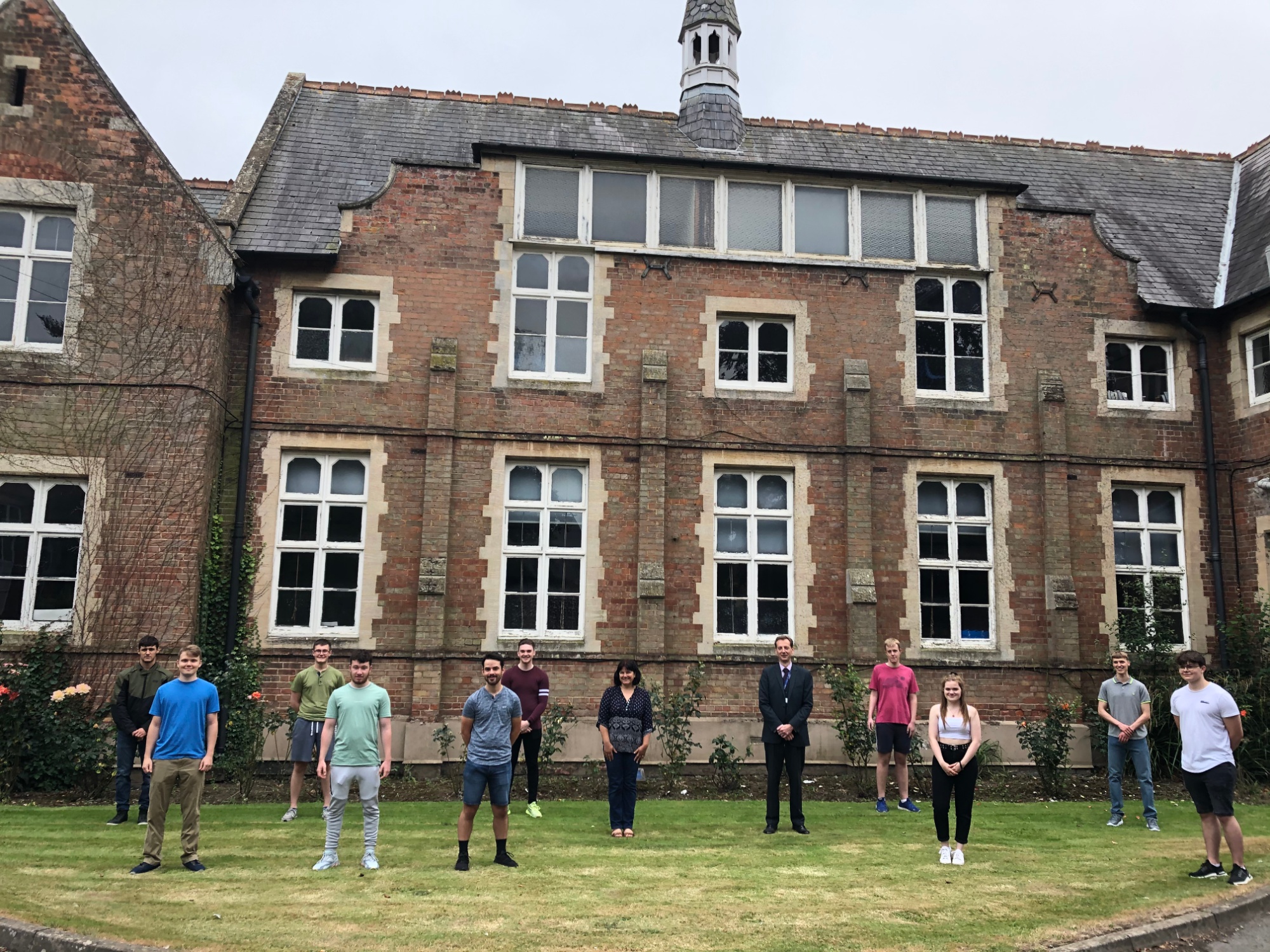 sixthformadmissions@spaldinggrammar.lincs.sch.uk