Yr4 & 5 Open Mornings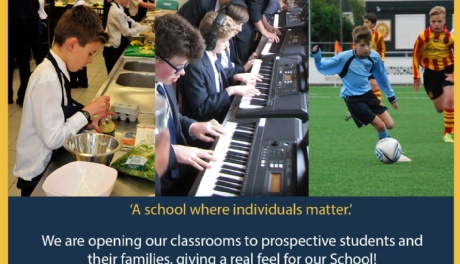 We are opening our classrooms to give a 'real life' feel of life at SGS
We are inviting Yr4 & 5 boys to come with their families and enjoy an individual tour of the school from an existing student. We are opening our classroom doors and will encourage you to ask questions of students and staff alike; soak up the teaching style of staff and the learning ethics of our students in a 'normal' day at SGS.
With a very different approach to the Open Evenings, we are not showcasing our facilities, we are offering boys the chance to feel what it would be like, first hand, to be a student here.
To book an appointment call Miss Grant on 01775 765807
or email sgrant@spaldinggrammar.lincs.sch.uk
We look forward to meeting our next generation of Grammar School Students...