Year 10 Work Experience Awards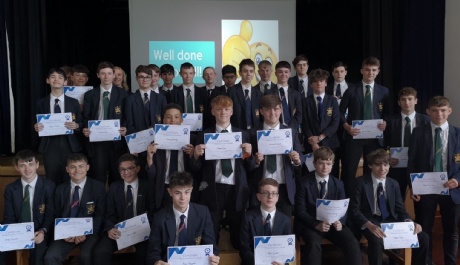 Recognition for hard work and personal achievement during placements
During Form Period today we celebrated the success of our Year 10 Work Experience programme. All our students take part in a 2 week placement, and this year we have been overwhelmed with the positive feedback from so many employers.
Awards were given for generally outstanding work and conduct and we also recognised personal achievements for those students who were completely out of their comfort zone.
The main award for this year goes to 2 students, Ben Smith and Ben Raynor, who both showed such dedication, enthusiasm and went above and beyond continually.
Well done to you you all for an amazing 2 weeks!