Stars In Our School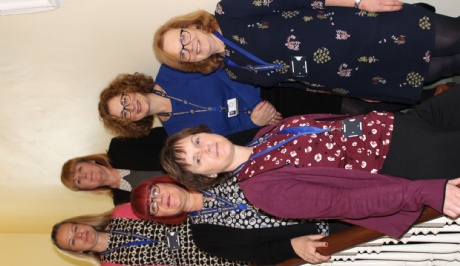 Today we are celebrating 'Stars in our school', an annual event initiated by Unison.
Without our amazing support staff behind the scenes, SGS would not be the place it is.
Just some of the things that support staff do;
School support staff keep children in a safe and healthy environment, such as our Site Team, Cleaning Team, Catering Team and Science Technical Teams. The Site Team are on call 24/7.
Great teachers combined with great support staff, give students the best opportunity to succeed.
There are many types of support staff that are here for our students, such as Additional Needs Team, the IT Technical Team and our Librarian.
School support staff keep schools running smoothly, these staff include school Cover Supervisors, Examination Officer, Finance Department and not forgetting the all important Admin Department, Receptionists and Headmaster's PA.
A big thank you from SGS.
Your work does not go unnoticed.